Description - Monastery
Adamanshuis, Zusters des gemenen levens in Zutphen, Gelderland, NL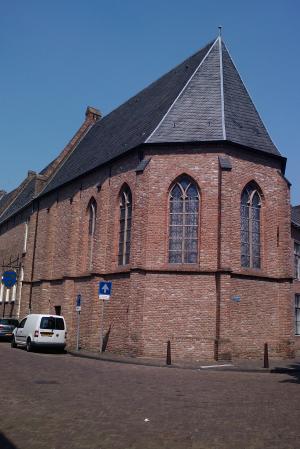 MeMO institution ID and name
MeMO institution ID
381
Name (Dutch)
Adamanshuis, Zusters des gemenen levens
Name (English)
Adaman's House, Sisters of the Common Life
Patron saint(s)
Additional remarks
Location (according to current geography)
Province
Gelderland, NL - Netherlands
Settlement
Zutphen
Coordinates
210/462
Diocese before 1559
Utrecht
Diocese after 1559
Deventer
Parish
Zutphen
Date of foundation
1397
Founder(s) or main benefactor(s)
Regelent Groenloch and Styne van Griet (1397), Hendrik Addaman and Geese Bloemenaer (1398)

Religious order
Type of religious order
Sisters of the Common Life
Associated with
Brethren's Houses in Deventer and Zwolle
Type of institution
women
Mother house
Name of the mother house

Phases in the institutional history
Regelent Groenloch and Styne van Griet made their house available to accommodate the Sisters of the Common Life (1397). Hendrik Addaman and Geese Bloemenaer later did the same (1398).
Date of transition to secular management
Date of dissolution
1604
Additional remarks
Extant memorial objects and/or texts concerning memoria
Memorial objects
Text carriers
Type of extant material
extant manuscripts and printed books
Storage
slightly spread
Short description of the material
Manuscripts: (Stooker and Verbeij): 1340-1341. Also in Zutphen, RegA and Amsterdam, UB.

Holding institution(s)
Name
Universiteitsbibliotheek Leiden
Settlement
Leiden, Zuid-Holland, NL
Website

Additional remarks
Type of extant material
institution archive/archival material
Storage
Short description of the material
RegA Zutphen: OA (Oud Archief) Zutphen- 0209.

Holding institution(s)
Name
Regionaal Archief Zutphen
Settlement
Zutphen, Gelderland, NL
Website

Additional remarks

Doornink-Hoogenraad, M.M., Adamanshuis. Een zusterhuis van de moderne devotie in Zutphen (Zutphen 1983)
Schoengen, M., Monasticon Batavum II De Augustijnsche orden, benevens de broeders en zusters van het gemeene leven (Amsterdam 1941), 218

Links
Building history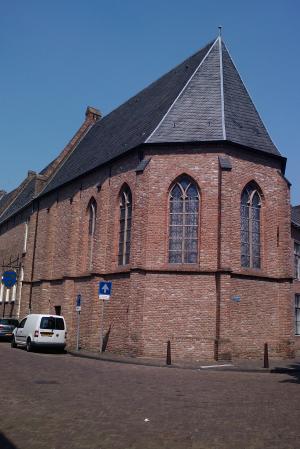 General date of construction
<1500

Church or chapel(s)
Name
Zutphen, Adamanshuis
Date of foundation
1397
Date of consecration
Short history of the building stages
1415: Construction of the chapel. 1443: (Re)construction of the refectory. <1500: The still extant monastery buildings were constructed in the fifteenth century. Most of them were heavily reconstructed over the years. 1985: Restoration of the complex.
Additional remarks

Burial ground
Location
Date of consecration
Date of clearance

Extant building remnants
Demolition
Additional remarks
After the Reformation, the monastery buildings were used for a wide range of purposes. The chapel currently functions as an office.