Description - Text Carrier
Transcript of the necrology of St Servatius's Monastery in Utrecht; Utrecht, HUA, 355, no. 6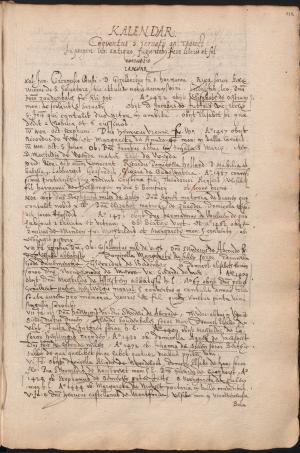 Title and MeMO text carrier ID
MeMO text carrier ID
453
Name
Transcript of the necrology of St Servatius's Monastery in Utrecht; Utrecht, HUA, 355, no. 6

| | |
| --- | --- |
| [2221] Necrology of St Servatius's abbey | 112r - 124r |
| [2222] List of new members of the confraternity of St Servatius | 124r - 124r |
| [2223] List of members of St Servatius's Confraternity, who donated windows in the refectory | 124r - 124v |

Category
Type of text carrier
Transcription with more than one text
Classification
Miscellany
Short description
17th century transcription of the necrology (kept until 1473) of the monastery by Aernout van Buchel. The transcript is included between various other transcriptions of documents from other places and institutions. Included in the volume marked 'D', ff.112-124. It also contains a list of names of the confraternity of St Servatius in the years 1437-40, and a list of donors of stained glass during the same years.
Additional remarks
Holding institution
Utrecht, Het Utrechts Archief
Collection
Verzameling Van Buchel-Booth
Entry number collection
355
Identifier in collection
6
Link to online description
Alternative collection
Alternative collection identifiers
Accessibility
Additional remarks
Facsimile on the website of HUA
Original institution(s)
Original institution(s)
Dates of separate texts
Date

>1225-1473
ca.1439-1441
1437-1440

Author(s)
Author(s)
Text material(s)
Watermark(s)
Number of leaves
Collation

Dimensions (mm)
Height x width

Condition of the text carrier
Conservation

Adaptations
Type(s) of adaption
Specification
Cover
Cover material(s)
Specification
Date of the cover
Specification

Additional remarks

Table of contents
Is there a contemporary (e.g. medieval) table of contents in the text carrier?
no
Specification
Colophon
Is there a colophon in the text carrier?
no
Specification
Rubrication
Are the texts in the text carrier rubricated?
Heraldry
Number of heraldic items
Locations of the heraldry in the text carrier
Specification
Illustration(s)
Location(s) of the illustration(s)
Types of illustrations
Specification

Additional remarks
Provenance
Provenance
Marks of ownership
Type(s) of mark(s) of ownership
Specification
Additional remarks

J., , Een necrologium der St. Servaas-abdij te Utrecht, Archief voor de geschiedenis van het aartsbisdom Utrecht, (1901), 104-180
Matthaeus, A., Fundationes et fata ecclesiarum, praesertim quae Ultrajecti, et in ejusdem suburbiis, et passim alibi in dioecesi. libri duo (Leiden 1703), 271-275

Additional remarks
Additional remarks
Other documentation
Additional remarks
Additional remarks
A later necrology seems to have been used by Matthaeus, who recorded entries until the 1560's.
Memorial text in: [453] Transcript of the necrology of St Servatius's Monastery in Utrecht; Utrecht, HUA, 355, no. 6 [453]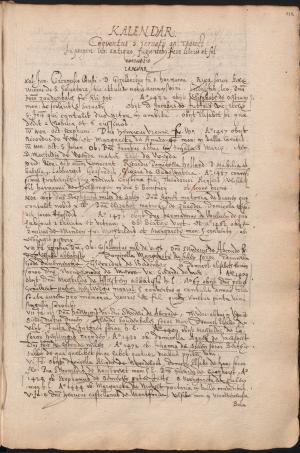 Keywords (type(s) of memorial text)
Keywords (type(s) of memorial text)

memorial register (names)
memorial register (gifts)

Title and MeMO memorial text ID
Title
List of members of St Servatius's Confraternity, who donated windows in the refectory
MeMO memorial text ID
2223
Pagination or foliation
Page(s)
Specification
Folio(s)
Specification

Date of creation (physical object)
Date
ca.1439-1441
Argumentation

date(s) are mentioned in the text

Specification
Date of creation (contents of the text)
Date
ca.1439
Argumentation
Specification
Before the entries in the year 1439, three names are mentioned without date.
Period covered by the memorial text
Date
1439-1441
Argumentation

date(s) are mentioned in the text

Specification

Additional remarks
Original institution(s)
Name
Name of the commissioning party of the original text
Composition of the commissioning party
Specification (composition)

Members of the commissioning party
Commissioning person(s)
Commissioning institution(s)

Additional remarks
Language
Language
Specification
Description of hands
Description of hands
Statement of responsibility
Person(s)
Additional remarks
Place(s) of production
Place(s) of production

Users
Intended users/audience

for communal purposes in an institution or community (liturgical)
for communal purposes in an institution or community (administrative)

Specification
Usage
Intended place of usage
Specification (intended place)
Depository inside the institution
Specification (depository)
Traces of usage

Additional remarks
Order of the data in the text
Type of registration
chronologically by year
Specification
Filiation
Filiation
Register of names
Type of register of names
list of members of a confraternity

Persons mentioned
Number of names
100-199
Sex of the persons mentioned (in percentages)
50% male, 50% female
Background of the persons mentioned

members of the institution (full membership) (e.g. brothers and sisters)

Specification

Persons are registered while alive/dead
unknown

Supplementary information
The register contains supplementary information concerning

about gifts
biographical information

Specification
The mentioned members all contributed to the foundation of stained-glass windows in the refectory of the abbey.

Additional remarks
Incipit
Incipit
Subscripti habent fraternitatem et dederunt vitra in refectorio
Explicit
Explicit
Lysbet ende Jacob Screvel haren man
Illustration(s)
Illustrations or decorations
Memorial text in: [453] Transcript of the necrology of St Servatius's Monastery in Utrecht; Utrecht, HUA, 355, no. 6 [453]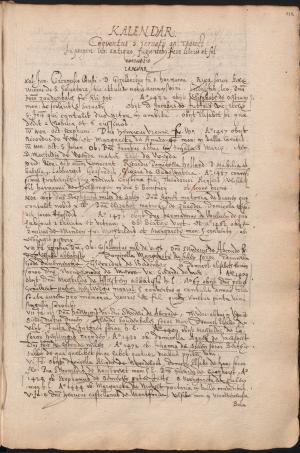 Keywords (type(s) of memorial text)
Keywords (type(s) of memorial text)

memorial register (names)

Title and MeMO memorial text ID
Title
List of new members of the confraternity of St Servatius
MeMO memorial text ID
2222
Pagination or foliation
Page(s)
Specification
Folio(s)
Specification

Date of creation (physical object)
Date
1437-1440
Argumentation

date(s) are mentioned in the text

Specification
Date of creation (contents of the text)
Date
1437
Argumentation

date(s) are mentioned in the text

Specification
Period covered by the memorial text
Date
1437-1440
Argumentation

date(s) are mentioned in the text

Specification

Additional remarks
Original institution(s)
Name
Name of the commissioning party of the original text
Composition of the commissioning party
Specification (composition)

Members of the commissioning party
Commissioning person(s)
Commissioning institution(s)

Additional remarks
Language
Language
Specification
Description of hands
Description of hands
Statement of responsibility
Person(s)
Additional remarks
Place(s) of production
Place(s) of production

Users
Intended users/audience

for communal purposes in an institution or community (liturgical)
for communal purposes in an institution or community (administrative)

Specification
Usage
Intended place of usage
Specification (intended place)
Depository inside the institution
Specification (depository)
Traces of usage

Additional remarks
Order of the data in the text
Type of registration
chronologically by year
Specification
Filiation
Filiation
Register of names
Type of register of names
list of members of a confraternity

Persons mentioned
Number of names
< 50
Sex of the persons mentioned (in percentages)
50% male, 50% female
Background of the persons mentioned

members of the institution (full membership) (e.g. brothers and sisters)

Specification

Persons are registered while alive/dead
alive

Supplementary information
The register contains supplementary information concerning
Specification

Additional remarks
Incipit
Incipit
Istis concessa est fraternitas S. Servatii anno 37
Explicit
Explicit
Johannes Grebbert capellanus
Illustration(s)
Illustrations or decorations
Memorial text in: [453] Transcript of the necrology of St Servatius's Monastery in Utrecht; Utrecht, HUA, 355, no. 6 [453]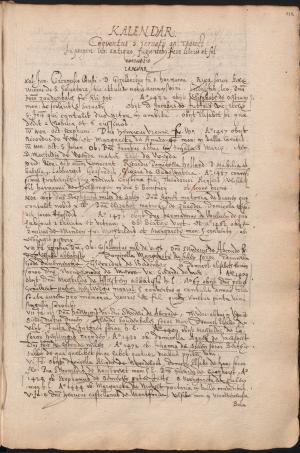 Keywords (type(s) of memorial text)
Keywords (type(s) of memorial text)

kalendarium
obituary
necrology
memorial register (memorial services)

Title and MeMO memorial text ID
Title
Necrology of St Servatius's abbey
MeMO memorial text ID
2221
Pagination or foliation
Page(s)
Specification
Folio(s)
Specification

Date of creation (physical object)
Date
>1225-1473
Argumentation
Specification
Date of creation (contents of the text)
Date
>1225-<1473
Argumentation
Specification
The monastery was founded in 1225, no entries show a date after 1473.
Period covered by the memorial text
Date
1235-1473
Argumentation

date(s) are mentioned in the text

Specification
Many, but not all, entries are dated. As 1472 and 1473 are mentioned regularly, however, it seems unlikely that undated entries were added after this date. For the earlier entries, this cannot as easily be concluded.

Additional remarks
Original institution(s)
Name
Name of the commissioning party of the original text
Composition of the commissioning party
Specification (composition)

Members of the commissioning party
Commissioning person(s)
Commissioning institution(s)

Additional remarks
Language
Language
Specification
Description of hands
Description of hands
Buchel does not systematically describe the hands used in the manuscript, but suggests that the document was written by more than one person.
Statement of responsibility
Person(s)
Additional remarks
Place(s) of production
Place(s) of production

Users
Intended users/audience

for communal purposes in an institution or community (liturgical)

Specification
Usage
Intended place of usage
Specification (intended place)
Depository inside the institution
Specification (depository)
Traces of usage

Additional remarks
Order of the data in the text
Type of registration
in a calendar (Roman/Julian/Gregorian)
Specification
Filiation
Filiation
Probably, a new necrology was made after 1473, which seems to have been used by Matthaeus, who recorded entries until the 1560's.
Register of memorial services
Type(s) of memorial services

mass (including daily masses that are not a memorial mass)

Number of memorial services
> 1000
Frequency of memorial services
Executor(s) of memorial services

member(s) of the institution

Commemorated persons
Number of the commemorated persons
> 1000
Sex of the commemorated persons
25% male, 75% female
Background of commemorated persons

people associated with the institution (professionally)
members of another institution
people associated with the institution (socially)
members of the institution (full membership) (e.g. brothers and sisters)

Specification
Sisters of the convent, members of other monasteries and chapters in Utrecht and elsewhere, servants and other personnel of the convent, family members of the nuns, many members of the nobility, bishops, counts of Holland, and others.
Supplementary information
The register contains supplementary information concerning
Specification
Family relations and profession of commemorated persons are often mentioned.

Additional remarks
Incipit
Incipit
Kalendar[ium] conventus sancti Servatii apud Traiectum
Explicit
Explicit
Obiit Margareta Knoops, cum virorum filiis
Illustration(s)
Illustrations or decorations